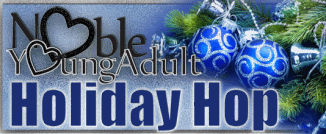 Saturday, December 17, 2011
Here's your chance to meet some of the fabulous authors of the Noble Young Adult line. We're celebrating the holiday season with a day long Holiday Hop on December 17, 2011. You can visit all five participating author blogs throughout that day and if you leave a comment to the posts you'll be entered into a drawing for something cool.
Here's a list of the participating blogs. Be sure to follow them so you won't miss out on the festivities.
We hope you'll join us.
Ella